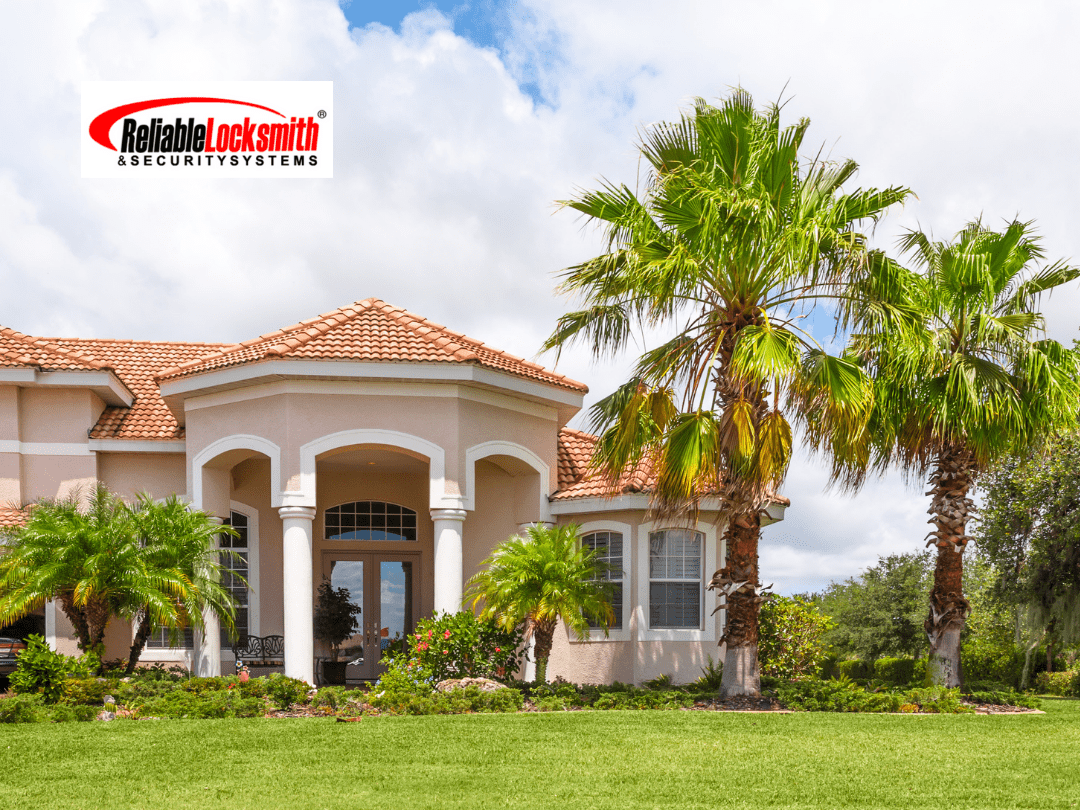 Welcome to Delray Beach Locksmith! We are a locksmith service in Delray Beach, a city in Palm Beach County. We founded Reliable Locksmith & Security Systems in 2001; however, we have more than 20+ years of experience as a locksmith in South Florida. According to our customers, we are the best locksmith in Delray Beach partly because we are available 24 hours a day, 7 days a week! 🔐

Emergency Locksmith Service



Chris Peterson
October 27, 2022.
Fast service and really nice people

Daniel Max Ammons
November 11, 2020.
The Knowledge of Hardware and its Components along with Techs that show up on time and fix the issue are the reason I recommended this 🔐 Locksmith. The Name says it All. Highly Recommend!
Jon Thelamont
November 7, 2020.
I use Reliable service to install new locks, they were fast, efficient, and worked quickly. Owner Antonio is a Marine Veteran.

Patricia Martin
July 21, 2020.
George came on time to install the lock and was in and out within 20 minutes. Antonio has proven to want to do the right thing and stand by his product and reputation. I will continue to do business with him in the future.

Lanie Sacks
March 17, 2020.
Antonio did everything right! Scheduling, honesty, excellent work, all at a fair price! Highest recommendation!

Jaclyn Schomber (miss j)
March 10, 2020.
Reliable Locksmith Service is Fantastic! I had a serious issue and Antonio the owner came out right away to help me. He went above and beyond, worked in a very clean manner and explained everything to me. I will definitely be calling them again in the future.
Delray Beach Locksmith Services
Are you searching for a reliable locksmith in Delray Beach, FL? Reliable Locksmith and Security Solutions, also known as locksmith near me in Delray Beach, is the go-to locksmith in the area. We have been serving the Delray Beach area for many years. Did you know that our service area extends Delray Beach? Currently, we service Delray Beach as well as neighboring areas such as Boynton Beach, Boca Raton, West Palm Beach, Coral Springs, Deerfield Beach, and Fort Lauderdale.
At Reliable Locksmith and Security Solutions, we offer locksmith services with customer service that will exceed your expectations. Seriously, we are the go-to locksmith to secure your valuables at all times. We offer a wide range of locksmith services for commercial properties and residential properties. Additionally, we offer emergency locksmith services that are available around the clock!
As a trusted locksmith, we offer emergency locksmith services throughout Delray Beach. We make it a priority to provide stress-free emergency services with five-star customer service to our customers. At Delray Beach Locksmith, we have more than forty years of experience in the locksmith industry of South Florida.
We provide a complete range of commercial locksmith services to meet all your security needs. Our skilled locksmiths can assist you in installing access control systems, upgrading your security systems, or replacing locks to ensure the protection of your business. Every business has unique security needs, and we understand that. We can collaborate with you to create a customized security solution that meets your specific requirements. Trust us to provide reliable and efficient commercial locksmith services in Delray Beach.
At Delray Beach Locksmith, we recognize that safeguarding your loved ones and home is paramount. This is why we provide trustworthy residential locksmith services in Delray Beach and the surrounding areas. Our locksmiths in Delray Beach can assist you with various residential locksmith services, such as repairing, replacing, and installing locks. We also provide key duplication services to ensure that you always have a spare key on hand. Whether you require our services for your front, back, garage, or patio door, our team is always available to help. With our top-quality services and expert advice, you can rest assured that your home's security is in good hands.
to source for safe sales, service, and repair. Our inventory includes an extensive selection of high-quality safes, such as Adesco, Amsec, Gardall, Hayman, and Liberty products. Our team of experienced locksmiths is highly knowledgeable in the latest safe technology and is available to help you choose the best safe to meet your unique security needs.
Moreover, if your safe is malfunctioning, we offer professional safe repair services to get it back up and running in no time. Whether you need a combination reset or are unable to open your safe, our skilled locksmiths can help. Our top priority is ensuring the safety and security of your valuable belongings in Delray Beach.
In summary, Delray Beach Locksmith provides exceptional and dependable locksmith services to the residents of Delray Beach and beyond. Additionally, we are your trusted source for safe sales, service, and repair, with a wide variety of options and expertise in the latest safe technology.
We treat everyone like family. After you submit this form, we will respond as quick as possible.