Reliable Locksmith & Security Systems
We are a veteran-owned locksmith in Boynton Beach, FL!
Click to Call!
Contact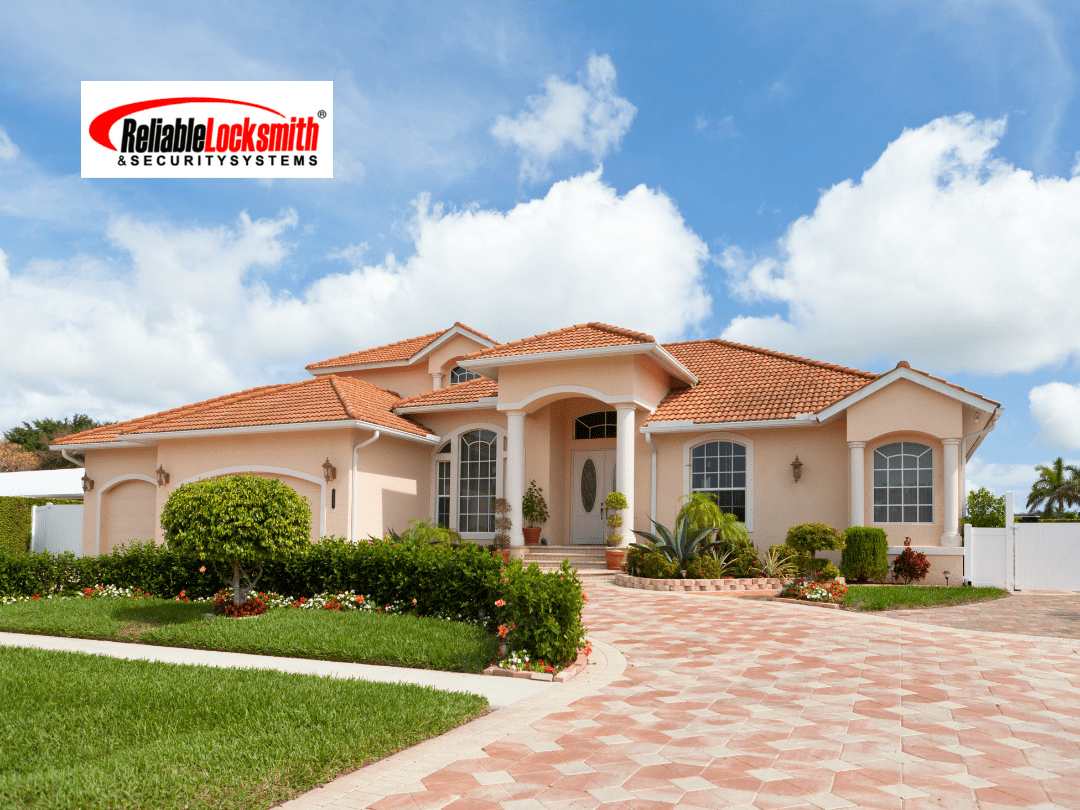 Locksmith in Boynton Beach
Welcome to Reliable Locksmith & Security Systems! We are a veteran-owned locksmith in Boynton Beach with more than twenty years of experience… As the go-to Boynton Beach Locksmith, we provide customers a stress-free experience throughout the entire process. We promise to provide professional service on time, every time… Better yet, we are open 24 hours a day, 7 days a week! . 🔐

Emergency Locksmith Service



Chris Peterson
October 27, 2022.
Fast service and really nice people

Daniel Max Ammons
November 11, 2020.
The Knowledge of Hardware and its Components along with Techs that show up on time and fix the issue are the reason I recommended this 🔐 Locksmith. The Name says it All. Highly Recommend!
Jon Thelamont
November 7, 2020.
I use Reliable service to install new locks, they were fast, efficient, and worked quickly. Owner Antonio is a Marine Veteran.

Patricia Martin
July 21, 2020.
George came on time to install the lock and was in and out within 20 minutes. Antonio has proven to want to do the right thing and stand by his product and reputation. I will continue to do business with him in the future.

Lanie Sacks
March 17, 2020.
Antonio did everything right! Scheduling, honesty, excellent work, all at a fair price! Highest recommendation!

Jaclyn Schomber (miss j)
March 10, 2020.
Reliable Locksmith Service is Fantastic! I had a serious issue and Antonio the owner came out right away to help me. He went above and beyond, worked in a very clean manner and explained everything to me. I will definitely be calling them again in the future.
At Reliable Locksmith & Security Services, we understand the inconvenience and frustration of being locked out. That is why we offer locksmith services to the Boynton Beach community and the surrounding areas. Our team of licensed and experienced locksmiths are available 24/7 to provide a wide range of services, including emergency lockout assistance, lock repair and replacement, key duplication, and more.
We take pride in our ability to respond quickly to emergency situations, arriving promptly to your location equipped with the latest tools and technology to solve your locksmith needs efficiently. Our team is committed to providing excellent customer service and ensuring your satisfaction with every job we undertake.
At Locksmith in Boynton Beach, we believe in offering affordable prices without compromising on quality. We use only the highest quality materials and products to ensure that your locks and security systems are in optimal condition. Whether you need a new set of keys or a complete security system installation, we have the expertise and experience to get the job done right.
So, if you're in need of a reliable locksmith in Boynton Beach or the surrounding areas, look no further than Boynton Beach Locksmith. Contact us today to schedule an appointment or request emergency assistance.
If you have found yourself in a scenario where you are googling "locksmiths near me," look no further than Reliable Locksmiths and Security Systems, Inc. Whether it be your keys (or children, it happens!) are locked in your car, your security system is out of date, or you just want to feel safer in your home or business, we are the people to call along the southeast coast of Florida. We primarily serve Palm Beach County, Broward County, including Boca Raton, Delray Beach, Boynton Beach, West Palm Beach, Coral Springs, Deerfield Beach, and Fort Lauderdale. For more information on services available in your area, visit about us.
Reliable Locksmith and Security Systems, Inc is the best locksmith company in Palm Beach and Broward Counties for our variety of services, our dependability, and the swiftness by which we solve any of our customers' needs. We work with trusted suppliers and experienced technicians to provide you with an outcome that you can trust.
Call us today, so we can tell you all about why we are the most reliable locksmith around.
Nothing puts a damper on a day, quite like being locked out of your vehicle. Inevitably it will be a busy day, late evening, or perhaps your child or valuables are locked inside. Whatever the emergency, Reliable Locksmiths and Security Systems, Inc is equipped to get to you in a timely manner. With 24/7 service, you will never be caught without someone to come to your aid.
One thing that is difficult to anticipate is breaking the only key to your valuables. Of course, now with the key stuck within the lock, both are seemingly irreparable. Before trying to pry it out with any tools around the house, save yourself some time and energy and give Reliable Locksmiths and Security Systems, Inc a call! We have the equipment necessary to effortlessly remove broken keys or repair jammed locks.
Here at Reliable Locksmiths and Security Systems, Inc, we understand that being locked out of your home is an emergency. We know that the comfort of home is incomparable and that the things inside might be your most valuable. Therefore, we quickly respond to emergency lockouts so that you can get back to your life. We are skilled at getting you in and keeping strangers out. Our mobile technicians carry all of the tools they need to reopen locked doors and can cut your new house keys right on the spot! We offer competitively cheap rates for our services so that our clients can return to their lives without major dips in their wallets.
Your business likely has many valuable things that you want protected. From documents, to cash registers, to equipment, you do not want strangers exploring your business's commodities. To keep all your commercial security needs up to date, contact Reliable Locksmiths and Security Systems, Inc. We are fully prepared to rapidly replace locks and offer many means by which to upgrade your security should you feel it necessary.
While it is likely your security priorities are to keep people out, you may also want to let a select few people in. With our access control installation, your business can easily maintain privacy and efficiency. Our trained professionals can quickly and proficiently install access control systems and bring your business to the next level. For any questions, contact our technical team.
While we may be well known for our locksmith services, at Reliable Locksmiths and Security Systems, Inc, we are also experts at installing state-of-the-art security systems. We carry several well-known security systems, and our technicians are readily available to get them up and running. There will be no room left for fear when we leave your home or office.
We also offer many options for surveillance, should that be the need of your business. We offer competitive pricing for our security systems and installation and offer a free quote to our customers. We are also able to service existing security systems to the best of our ability. At the end of the day, Reliable Locksmiths and Security Systems, Inc is prepared to meet all of your needs, all you have to do is call!
If you are in search of a residential locksmith in the Boynton Beach area, look no further than Reliable Locksmiths and Security Systems, Inc. We know that emergencies do not always happen during business hours, so we have a business model that works for our customers. Our mobile technicians are always ready to go when our customers call and are available at all hours of the day. For speedy and cost efficient service, look no further than Reliable Locksmith and Security Systems, Inc.
If an old lock is giving you trouble, consider fixing it rather than replacing it. Reliable Locksmith and Security Systems, Inc is just one call away and, in many cases, can fix sticky or loose locks. By fixing your locks, you can increase home or business security and reduce the hassle of replacing all of your family members' or employers' keys. While this may not be possible in all scenarios, we are more than happy to give it a look and work together to make a decision that benefits your family or coworkers.
While repairing locks is a great option, in the event that it is not a possibility, we are equipped and ready to offer our customers new ones. We carry only the best of lock brands to provide our customers with dependable service. We also have a wide variety of pricing options, sizes, and upgrades. If you believe that your lock is in need of a full replacement, waste no time and give Reliable Locksmith and Security Systems, Inc a call.
Our business is not willing to stop at locks and security systems. We have also expanded our services to safes. We sell, service, and repair safes to continue to keep your valuables, well, safe! As far as safes for sale, we carry Adesco, Amsec, Gardall, Hayman, and Liberty products. We also stay up to date on the most current safe technology so that we may aid you, should it be locked and unable to be opened.
Should anything happen to your safe, Reliable Locksmith and Security Systems, Inc has the tools to repair any defect that may arise. Password forgotten? We can open it and stay away from demolishing it. Need a new combination? We will help you change it. Need the mechanism repaired? Rest assured that we can handle that task as well. Our technicians are the best in the business and are not deterred by any of your safe problems.
We treat everyone like family. After you submit this form, we will respond as quick as possible.