Reliable Locksmith & Security Systems
We are a veteran-owned locksmith in Boynton Beach, FL!
Click to Call!
Contact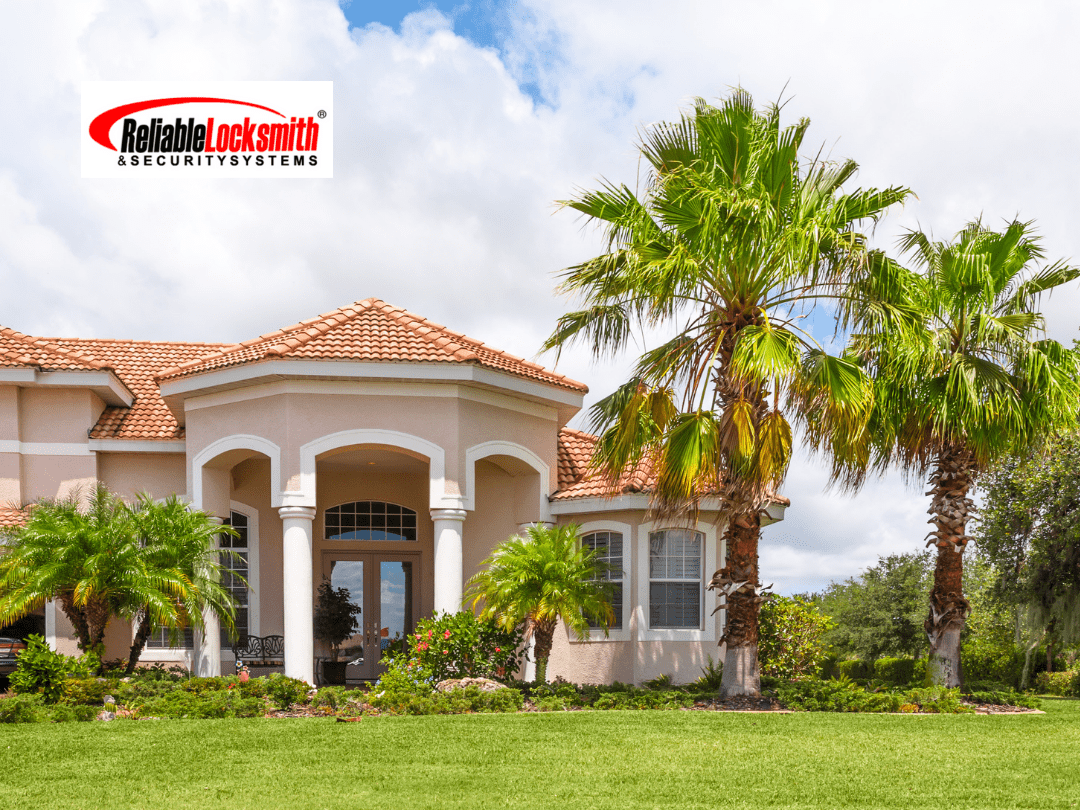 Your home is your safe space. If it is no longer feeling safe, then we are the people to call! We are Reliable Locksmith and Security Systems, Inc, and we specialize in residential locksmith services in Delray Beach and Boca Raton areas. We have more than twenty years of experience in the locksmith industry and know that the best thing our customers can do is call!
We have a way to solve nearly all of your locksmith concerns and will take all of the worries away. We serve our customers with our low prices, excellent customer services, and speedy appointments. We have nothing but happy customers and safe homes.

Chris Peterson
October 27, 2022.
Fast service and really nice people

Daniel Max Ammons
November 11, 2020.
The Knowledge of Hardware and its Components along with Techs that show up on time and fix the issue are the reason I recommended this 🔐 Locksmith. The Name says it All. Highly Recommend!
Jon Thelamont
November 7, 2020.
I use Reliable service to install new locks, they were fast, efficient, and worked quickly. Owner Antonio is a Marine Veteran.

Patricia Martin
July 21, 2020.
George came on time to install the lock and was in and out within 20 minutes. Antonio has proven to want to do the right thing and stand by his product and reputation. I will continue to do business with him in the future.

Lanie Sacks
March 17, 2020.
Antonio did everything right! Scheduling, honesty, excellent work, all at a fair price! Highest recommendation!

Jaclyn Schomber (miss j)
March 10, 2020.
Reliable Locksmith Service is Fantastic! I had a serious issue and Antonio the owner came out right away to help me. He went above and beyond, worked in a very clean manner and explained everything to me. I will definitely be calling them again in the future.















Residential Locksmith Services
To be a residential locksmith, not only do you have to understand how to meet the needs of your customers, but you must know your product. At Reliable Locksmith and Security Systems, Inc, we are experts in our field. We precisely match new locks and cylinders to both your doors and your needs. We offer a number of brands and styles to give multiple levels of protection. As well as replacing locks, we also repair them. We have all of the tools ready to go to repair a jammed lock or fish out a broken key. If it is not the lock that is the problem, we are prepared to laser cut any key for your home. Whatever the need may be, we will find a way to solve it for you in a timely manner. Is it an emergency? We can handle that too. Our technicians are ready 24/7 to solve any problems that may arise including commercial locksmith services.
Are you still not convinced? Compare us to our competitors and you will see that we are the best in the business. Our reviews reflect our quality of service. We hope to prove to you why we are the best locksmith in Delray Beach and Boca Raton.
Residential Locksmith in Delray Beach
Here at Reliable Locksmith and Security Systems, Inc, we know that accidental lockouts happen. We see it all the time and have even had it happen to our own families. Therefore, we work hard to ensure that our customers feel comfortable in their emergency moments. We do our best to arrive promptly, respond to calls hastily, and leave our customers with nothing but relief. If your keys are lost, we can rekey your house locks so that only the new keys work. If they're locked inside, we'll get you back in! We never want you to worry about your or your family's safety, so please do not hesitate and contact us.
There are many different types of locks on the market. While we are certain our customers can sort them out, we exist so that you do not have to. Reliable Locksmith and Security Systems, Inc is the best in the business and knows everything there is to know on the variety of locks available for your residential home. We install and service electronic keypad locks, master key systems, and biometrics locks. Take your security to the next level and give us a call if you are interested in upgrading to any of these incredible electric lock options. If you're more old-fashioned, we have simple lock and key options as well. Whatever your needs may be, we are prepared to meet them with our locksmith services.
We treat everyone like family. After you submit this form, we will respond as quick as possible.